Pre Penas 2022 Maros Encourages Indonesian Farmers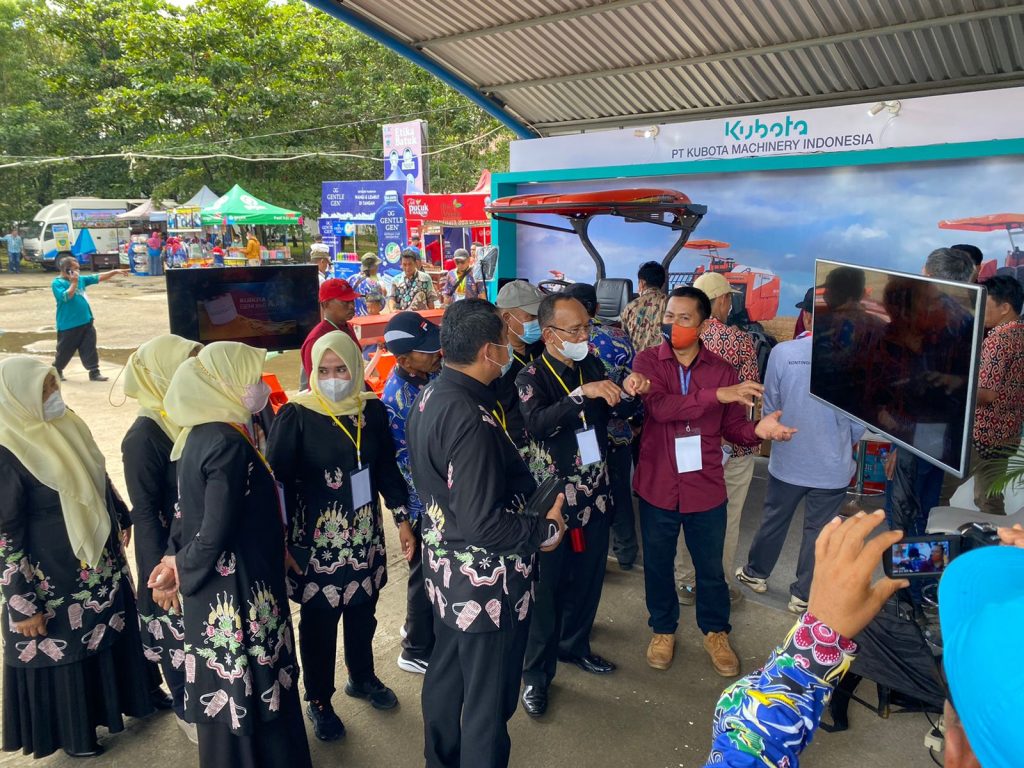 As one of the industries that survived the COVID-19 pandemic, agriculture continues to need motivated so that the passion of its industry players remains enthusiastic about building prosperity. One of the government's efforts in celebrating this is by holding Pre Penas 2022 in Maros Regency, South Sulawesi Province. This event is a collaboration between the Ministry of Agriculture (MOA) and Kontak Tani Nelayan Andalan (KTNA).
Pre Penas 2022 is a preliminary meeting forum before the XVI National Week of Farmers – Fishermen (Penas) which is planned to take place in 2023 in West Sumatra. Pre Penas 2022 was attended by more than 5000 participants who were administrators of KTNA groups, the Indonesian Agricultural Extension Association (Perhiptani), administrators / members of the Communication Forum for Agricultural and Rural Self-Help Training Centers (P4S), administrators / members of the Fishermen Farmers Association, Millennial Farmer Ambassadors and Andalan Farmer Ambassadors. [DPM/DPA]representatives of fishers throughout Indonesia, government officials, agricultural professional associations and organizations, agribusiness actors, extension workers, researchers and other stakeholders.
PT Kubota Machinery Indonesia also participated in Pre Penas 2022, by exhibiting the latest implements that will soon be officially sold, namely the Kubota MS360 Corn Planter attached to the L4018 four-wheel tractor. The Kubota MS360 Corn Planter Implements can be purchased only at authorized Kubota dealerships starting July 1, 2022.
The enthusiasm of visitors to PT Kubota Machinery Indonesia's booth was very high and diverse, ranging from farming businesses to the governor of East Kalimantan Dr. Ir. H. Isran Noor, M.Si.
With the participation of PT Kubota Machinery Indonesia at Pra Penas 2022, it is hoped that agricultural business people can see firsthand the agricultural units sold by PT Kubota Machinery Indonesia, and can also ask directly to the marketing team and after-sales service regarding Kubota agricultural machinery products. Not only the L4018 tractor and Kubota MS360 corn planter implement were displayed, but also Kubota harvesting machines, rice planter machines, as well as Kubota tractor plow implements and original spare parts.
The Pre Penas 2022 event with the theme 'Strengthening Local Commodities for Food Independence' was opened by Minister of Agriculture Syahrul Yasin Limpo on June 25, 2022 in Maros. "The Ministry of Agriculture continues to be committed to strengthening local commodities for food independence, as well as to improve the welfare of farmers and also anticipate the global food crisis that is currently hitting the world," Yasin said as quoted from Kontan, (29/6/2022).
The Pra Penas 2022 event takes place from June 24-27, 2022. Not only exhibitions, this event is also filled with meetings, agribusiness meetings, comparative studies and national agricultural, fisheries and forestry development exhibitions. Don't forget, you can now order the Kubota MS360 Corn Planter implement at your nearest Kubota authotized dealership!